OUR GOALS ARE IN OUR FOALS !!!
Most foals on this page are for sale just ask for info and pedigree. Foals will be "marked" FOR SALE if they are available.
Here on our ranch we raise some quality horses, and try and keep the cost down so you can afford your dream horse. Most of our foals start at $1000.00 (up to about 4 months of age), stallion prospects are more.
We welcome payments and for you to stop by and see the gang anytime.
Come pick out your DREAM HORSE.
Most foals below are from a QH sire and we got some great color and conformations!!!
Bay breed stock filly out of TB mare and "Clever Lee" - for sale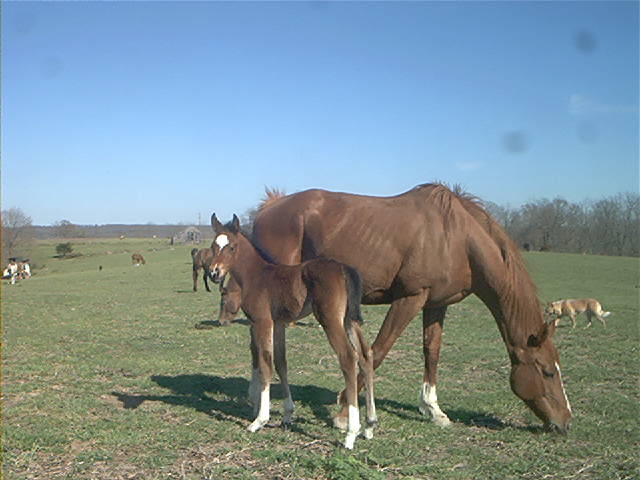 Red dun breed stock filly out of B.S. mare and AQHA Punky - not for sale at this time.