WE HAVE MOVED OUR SITE PLEASE CLICK:
HORSES FOR SALE
Are you looking for a rare kind? How about a Brindle Horse For Sale?
We have a selection of horses for sale from all ages and disciplines..
Please email or call for more info and photos.
We would like to Thank all the people who have purchased horses from us.
We have shipped horses all across the U.S including a couple Internationally to Canada, domestic Overseas to Hawaii, & to the United Kingdom - Internation overseas. 2009 sent two horses to New Zeland !
THANK YOU, TO ALL OF YOU !!!!!
To try and make things a little easier we also Accept Pay Pal, Visa, and MasterCard !!!
Payments ok don't be afraid to ask. We can work it out to where YOU can afford it.
Package deals also available.
Right now we are running a special on some of our horses. Usually prices are a bit higher for some of these listed below but I am changing parts of my breeding and working program therefore some of these must go.
2009 Palomino/Gray Colt, he will turn GRAY Reg complete . Super easy to handle, loves people and you can't get him out of your back pocket.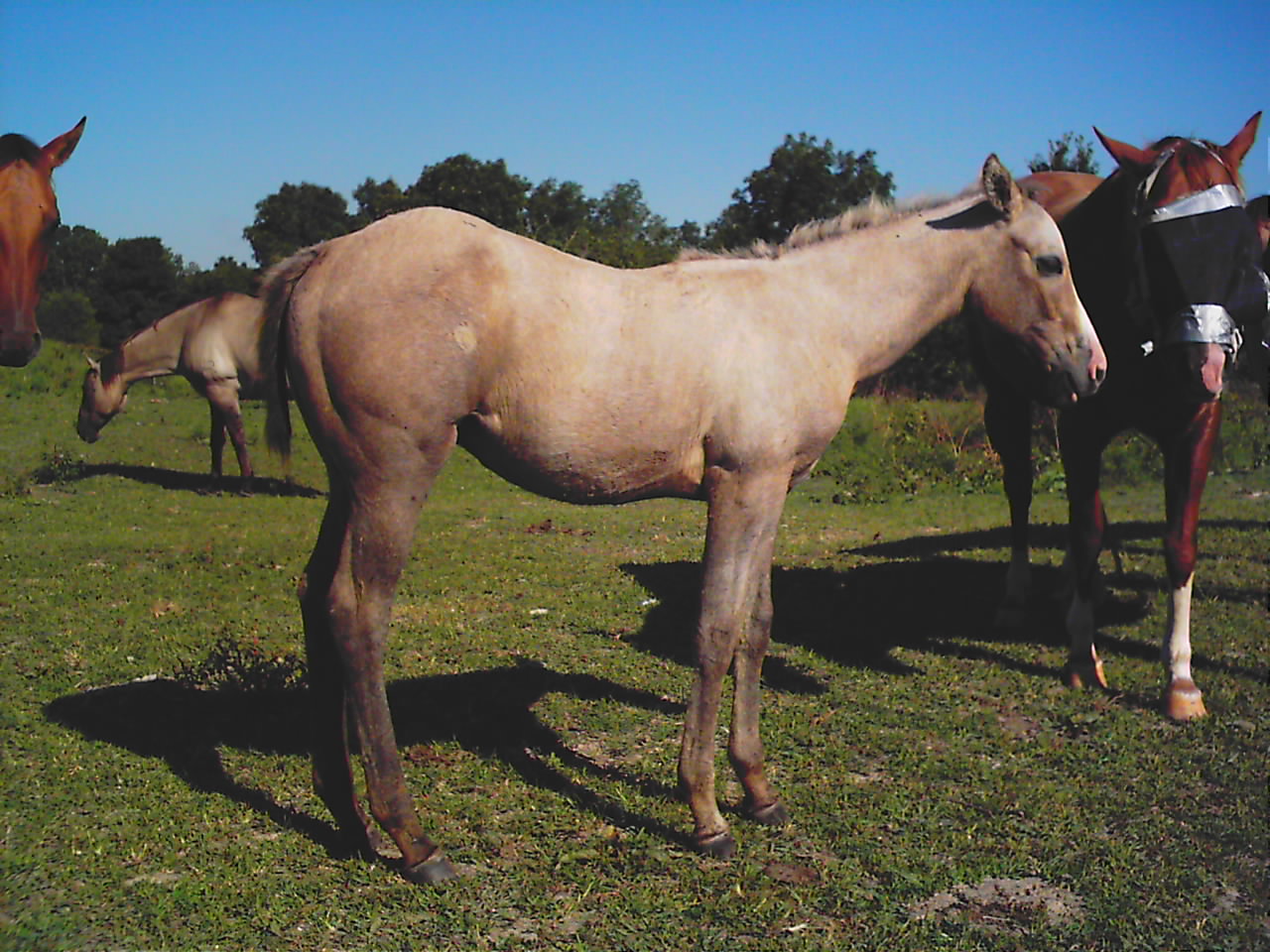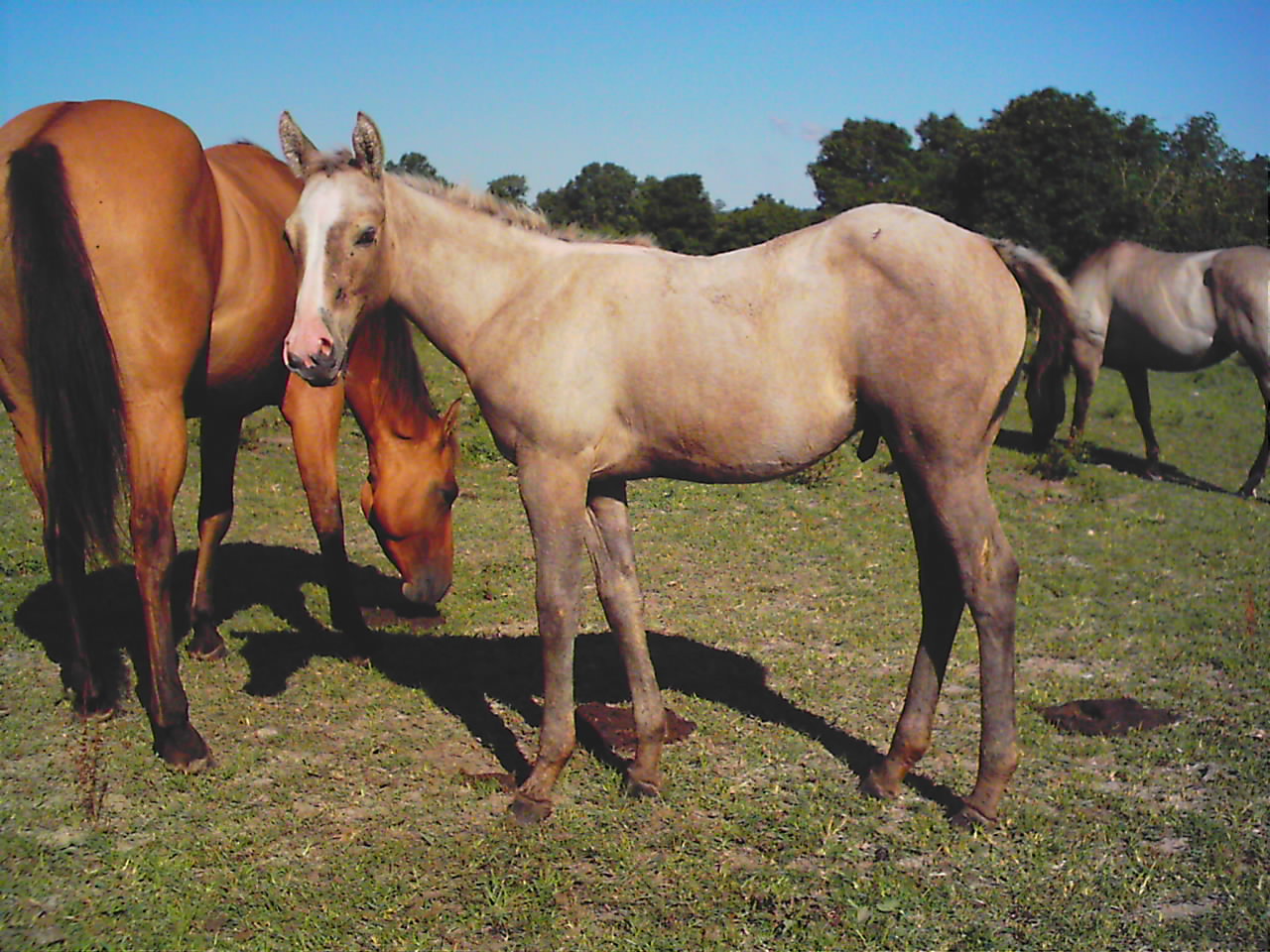 ANNIE BLUE 1994 APHA Black B.S. Mare
This mare is a direct daughter of the famous BLUE MAX (APHA Champion, ROM Arena.
A Leading Sire. Sired Earners of: 131 ROMs, 45 Superiors, 8 APHA Champions, 3 World Chs., 1 Res. World Ch., 5 Versatility Champions, 2 Superior All-Arounds) she has foal to my Black Overo stallion SONNY BAR NUGGET.
Can see sire on my website. Click her name above to see her full pedigree. (was $2200.00 in foal) Now offering her WITHOUT FOAL !!! Now $1200 (date on lower right pic is not correct. taken Dec of 2008)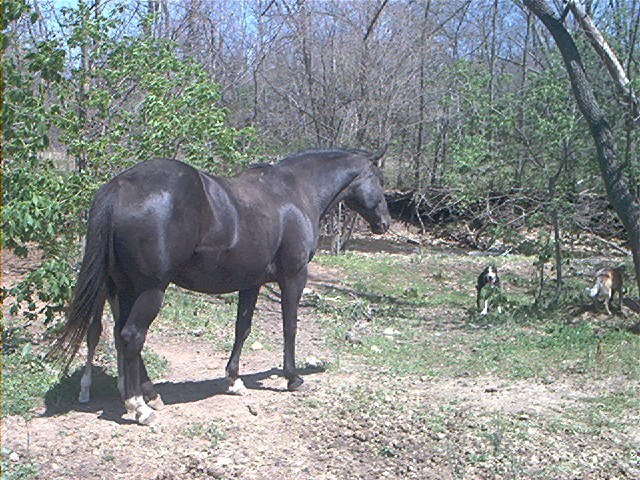 SUCHAFANCYRHINESTONE APHA 1997 Mare
is mare is bred up the WAZZOOO ! It's hard to find a Scribbles, Mr. Robin Boy, Our Sir Prize horse anymore with class, conformation, and disposition like this mare. this mare is VERY docile, she was ridden when she was about 5 yrs old but not since then. I'm not sure I would consider her broke, but I wouldn't be afraid to hop on her back right now as she is just that easy going. Sound, no vices, easy foaler, all colored foals but one even bred to AQHA stallions.
Click her name to see her extended pedigree. $1300.00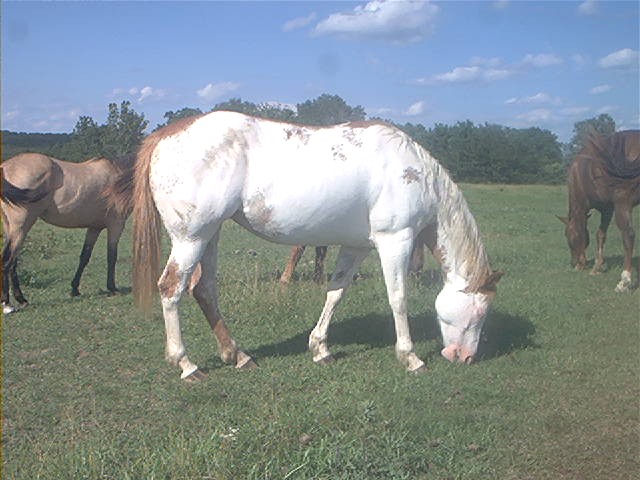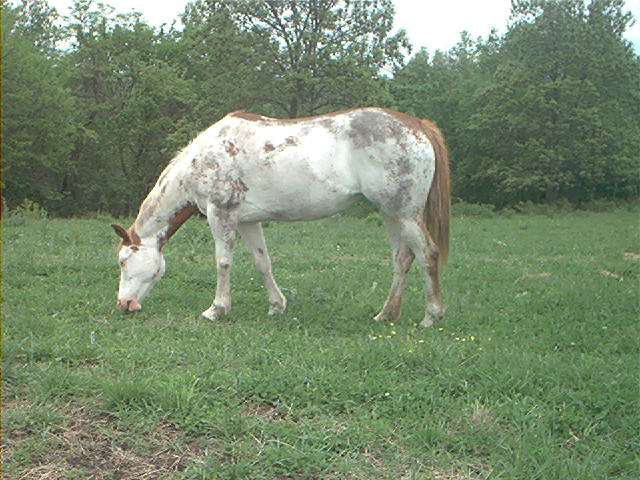 2001 APHA B.S. Mare $1200.00
Sir Norfleet, Skip A Barb, Miss thirsty Leo, Skipper W breeding, good mom, easy to deal with, non-aggressive with other mares. She is a BIG STOUT, THICK Mare. Was ridden when she was young but let set for most of her life, so selling as broodmare only. She is a real liver color if kept inside or early part of year, otherwise she will sun fad and look pretty much darker sorrel.
On some occasions we have Brindle colored horses for sale. We do have Brindle mares in foal for 2010, so check back for some of those. I don't always list them for sale as I don't sell many of them but I will occasionally sell some.
2006 AQHA Grullo Colt. SOLD these two May 2009 going to New Zeland
THANK YOU THERESA !!!
His mom is a VERY STOUT, HUGE BUILT mare and he is growing out to be the same so far. He is kind and curious but has a ton of energy as well. He has been saddled, and worked in a round pen but nothing other then that.
2007 Red Dun filly also going to New Zeland - Thank You Theresa and best of luck to you !!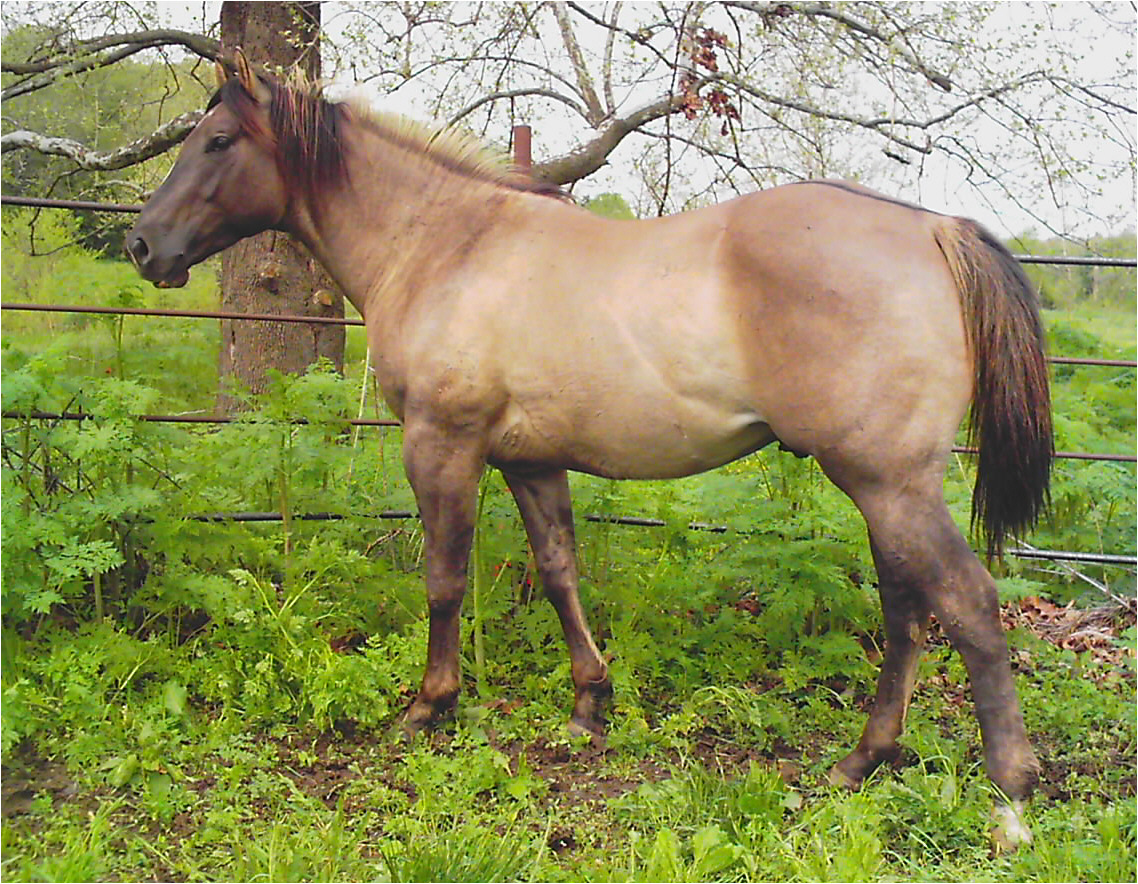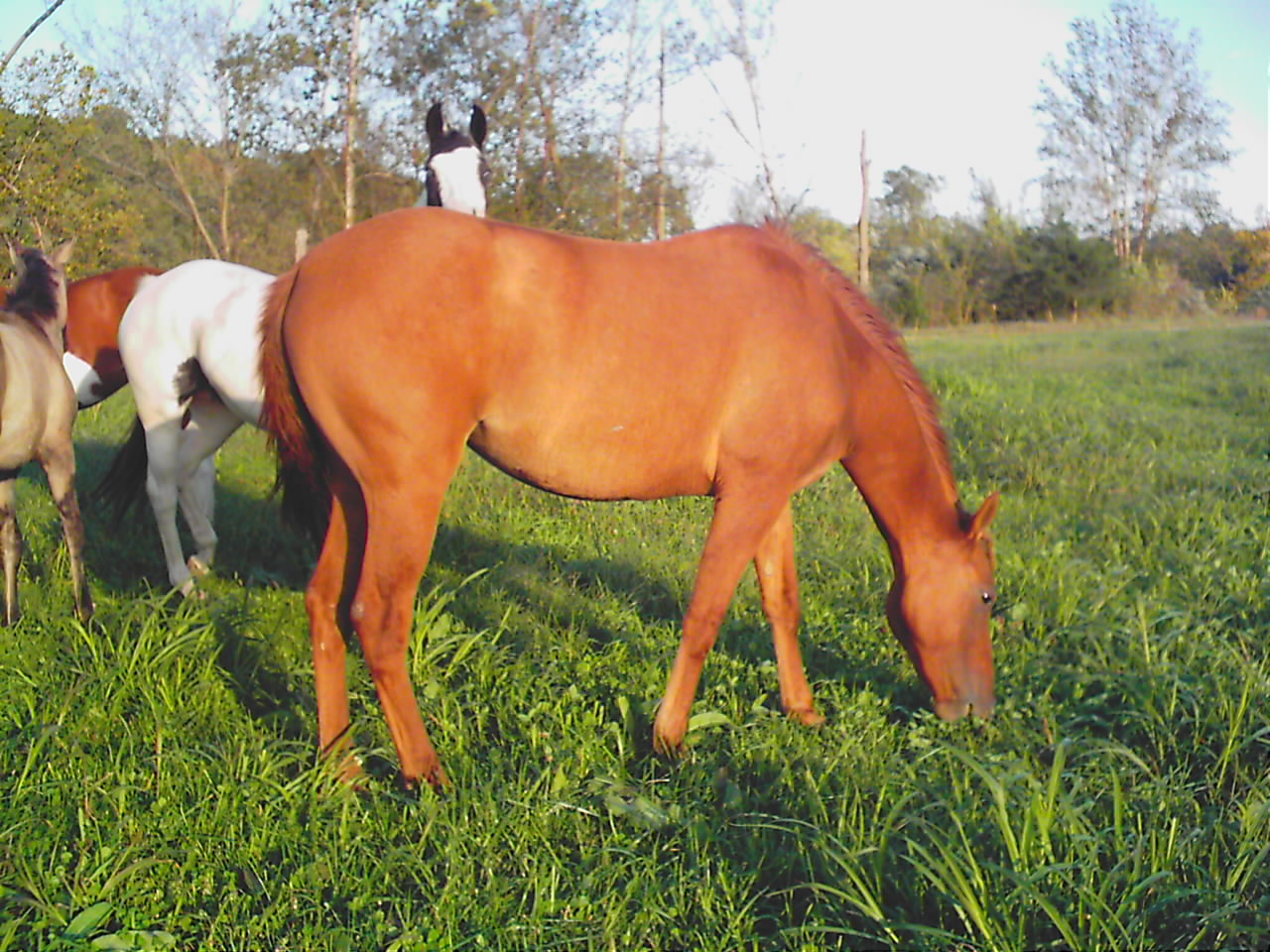 SOLD to REBECCA of OH !!! THANKS GIRL !! (-:
This guy is a REAL looker. Bred Very nice with the top lines going to Scribbles, Mr. Robin Boy, Our Sir Prize, Miracle Moon, Desert Moon Bar etc. He is big and correct, gentle to be around out in the field, good straight legs. Mom is about 15.1 1/2 and sire at age 3 is pushing 15.3hh and stout. Can send more pic's of colt or parents.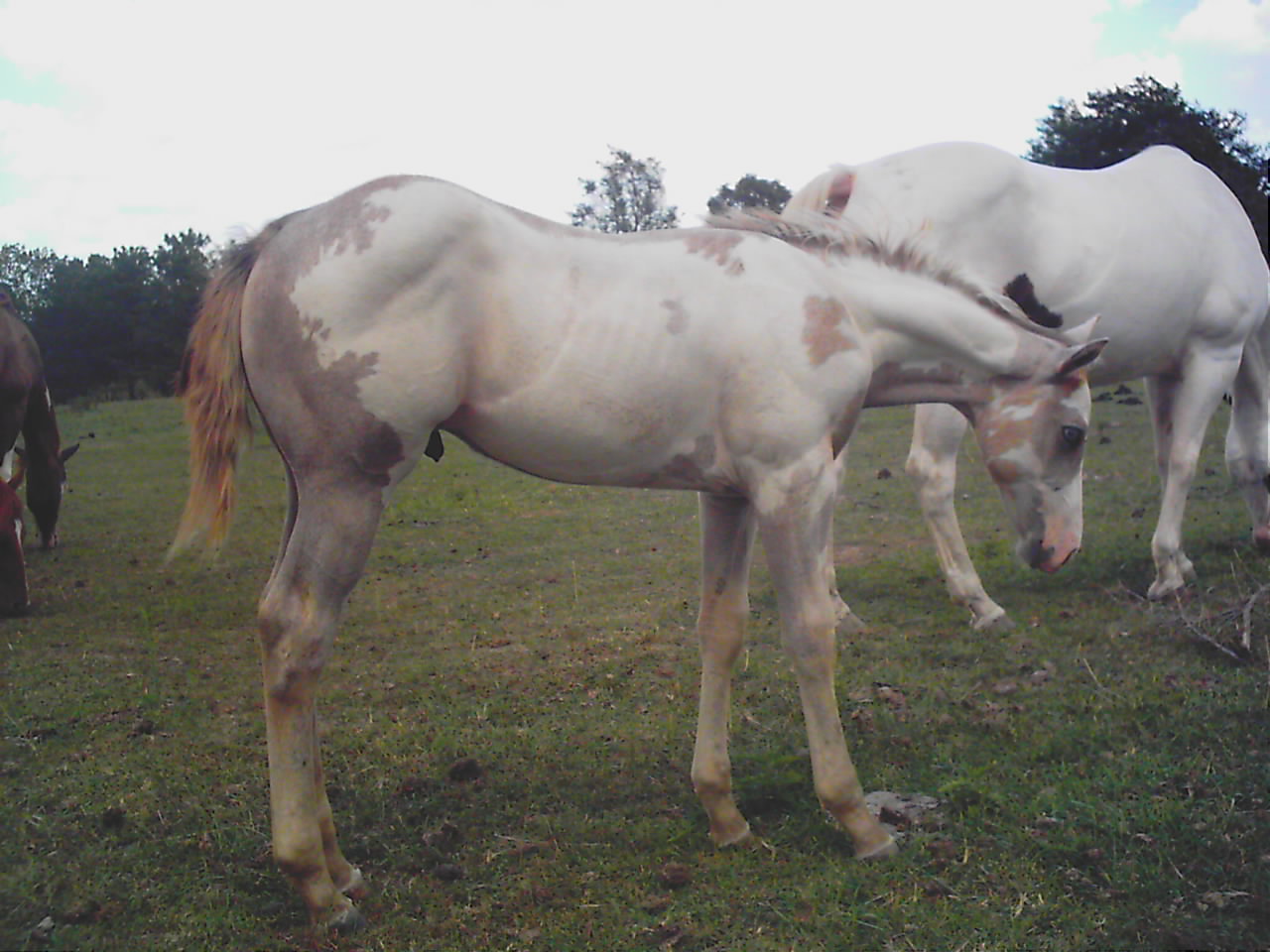 This site was last updated 02/04/10