APHA 2006 "JUSTA SHOWIN ME HOW"
You can't get this colt out of your back pocket, he just loves attention. His first foal was born palomino out of a Solid Buckskin mare, and it will turn Gray as it gets older. This colt was easy to break, he is willing to do anything you ask of him with no "back talk". He stands about 15.2 at age 3 and is really built nice.
If you must know...... The sheep chewed his tail off !!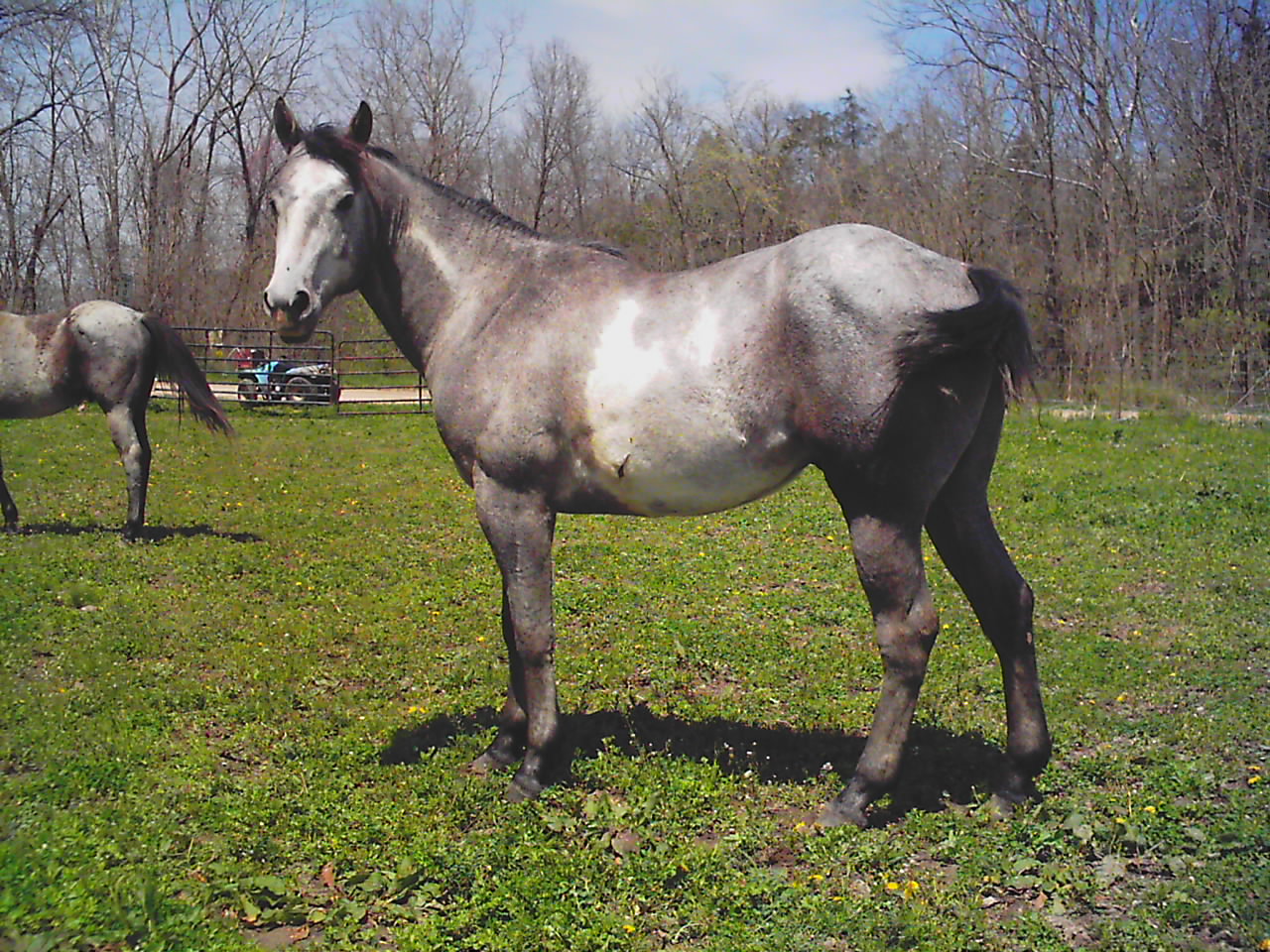 These pic's below were taken Fall of his 2 yr old year.