We now Accept PayPal, Visa & Mastercard
Pic's taken at 22 days old below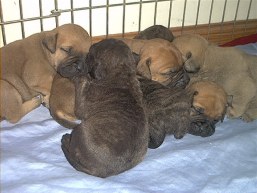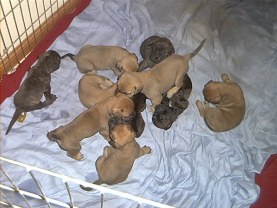 Pic's below was taken at just a few hours old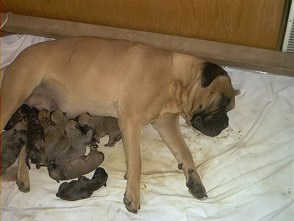 Pic below was taken at 4 days old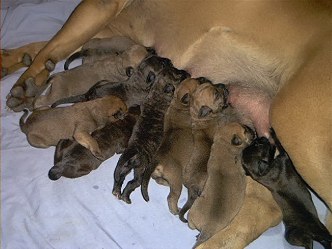 My Bullmastiff Friends..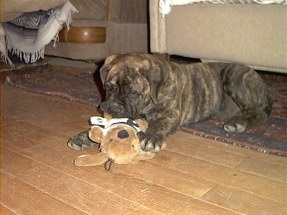 This is the newest addition, we just call him "Handsome" he is so cute !!
I have been into the Bullmastiffs for about 9 years now, as a hobby.
They are basically just my pals, who lay around and make great "speed bumps" in the walkway.......smiles..
They make the ranch "Whole" around here and just love to greet everyone who comes to see horses at the ranch.
"Brea" pic at 2 yrs old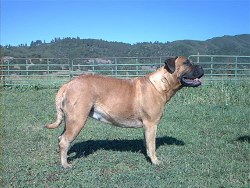 Handsome at 7 mo. old he's hiding from the horses