2003 AQHA Chestnut/Brindle Stallion
AQHA "SHARP PAIR OF GENES"
Yes Folks he is a Son of
TWO Brindle Parents
(pictured below) and we are hoping he will sire the
RARE BRINDLE COLOR
! Although he doesn't show the Brindle pattern yet we are hoping he will soon as some Brindles are "seasonal" and the coloring will appear later in life or only certain times of the year. He does have some odd undercoat markings and it gives some hope of the "Seasonal" pattern.
Help us do some discovery on this "Brindle" pattern. We will be offering Stud service to this colt when he is of age for a
VERY CHEAP
price to try and get more foals on the ground to see what we get.
His Dam is a
Red Dun Brindle
, Pictured below and his sire is the
Gray Brindle
below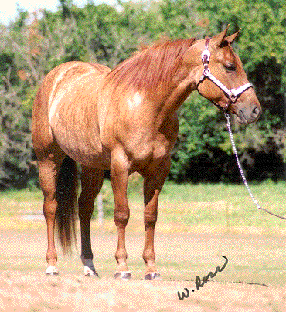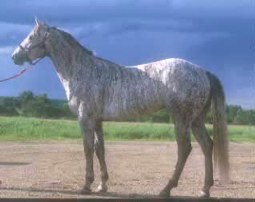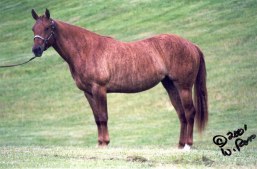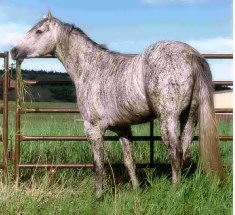 Wouldn't you like to try and have a unusual, totally unique horse that not many people have seen before, let alone not many people own like this foal below?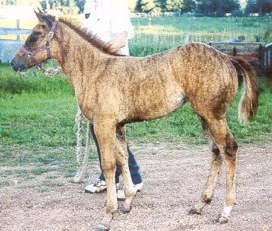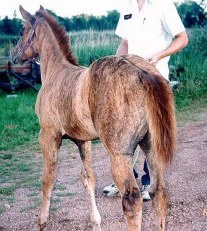 Great informative site click here : Brindle Horse Site