Homozygous Tobiano at stud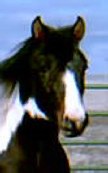 "Skip"

2001 Brown Homozygous Stud

100% Color Producer on Any mare

2004 Stud fee to limited mares

$500.00




This colt is new to me so as we get to know each other I will update this page to let you Know what kind of colt he is turning out to be. Previous owners tell me he is very easy to work with and intelligent.

He has nice big bone, and a great build on him. He should produce some nice colts.

He comes from the lines of the well known stallion Dixie War Drum, one of the first all time black tobiano favorites. He also has the highly promoted grand sire Obsesed To Impress, which is a World Champion, 3x reserve World Champion with over 750 halter points and 159 Grand Champions and 37 Reserve Grand Champions.

His pedigree is loaded with ROM earners, Many World Champions, from Halter horses to performance, trail, roping, English, Superior horses and many with tons of Reserve Grand Championships all ON his pedigree, to many to list. His pedigree says they can do it all. Bred to him at his low introductory price and lets find out !

His breeding fee includes Tobiano mares as well, so breed your Tobiano mare to him and maybe get a homozygous baby !!

He comes from a good working line and also has some halter horses on his top side as well. He is out of a mare that has TB on her very bottom of her ped so he should produce some height, speed and agility as well.

As all the stallions we own, you are more then welcome to come visit with them, and get a feel for their dispositions. This guy is mellow just like the rest of them.




Skip By Impress
Obsesed To Impress
Skip To The Drum Our Annie Robin

Dixie War Drum
Dixie Valentine
Eternal Mistress

2001 - "Skip"

Billy Bud
Dixie War Drum
Dixie Doll
Cleverly Dun

Fury's Treasure
Ever Clever
Huachuca Choo Choo

What is HOMOZYGOUS?
The tobiano gene has two alternative states (alleles). The dominant allele, TO, produces the tobiano pattern and the recessive allele, to, is non-tobiano. A horse that is homozygous for tobiano, symbolized as TOTO , will always produce offspring that are tobiano regardless of the mate. For breeders interested in producing tobiano offspring, it is obvious that a horse that is homozygous for tobiano is desirable in a breeding program.