A.Q.H.A. "JUSTA LIL PROMISQ S"
2006 Grulla Stallion
Where did this little "Red" looking guy come from?? I know he has two Grulla Parents so what color is that ??!!!
Would you think he is a Grulla?
I wasn't so sure so after tons of debate via email and color guru's I decided to send in a hair sample to determine what Gene/Locus he carried. After all two Grulla's together can only produce a Grulla or Dun and he appeared to be neither of these.
Test are back and it says he is E/e...
Yep he is a Grullo alright....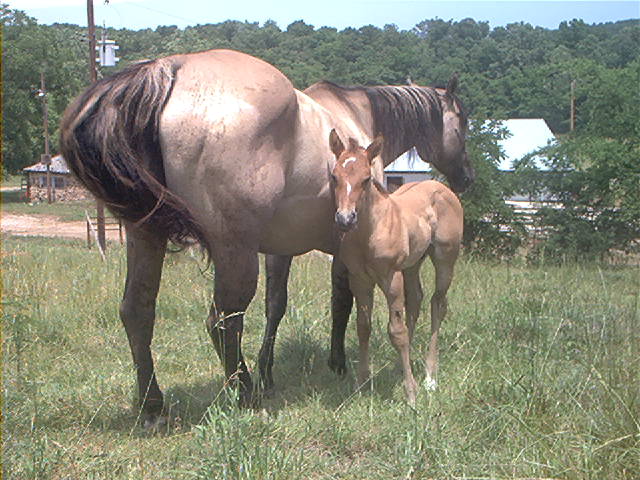 He is now a growing boy and at age 1 here, he is all saddled up and showing his true color of "GRULLO"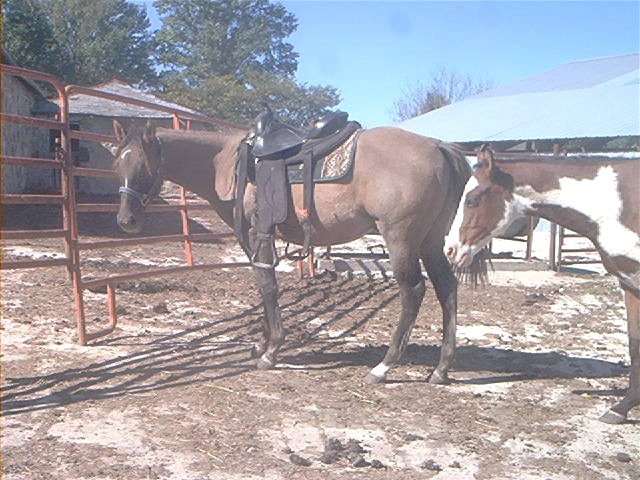 His mother is a TANK as you can see below and she also carries the RARE BRINDLE coloring on her body. She is as gentle as a mouse and BIG as a ELEPHANT ......smiles
She is very light colored Grulla (silver), making it hard to capture decent pictures of her.
Her AQHA name is "REEDS ZAN RAIDER"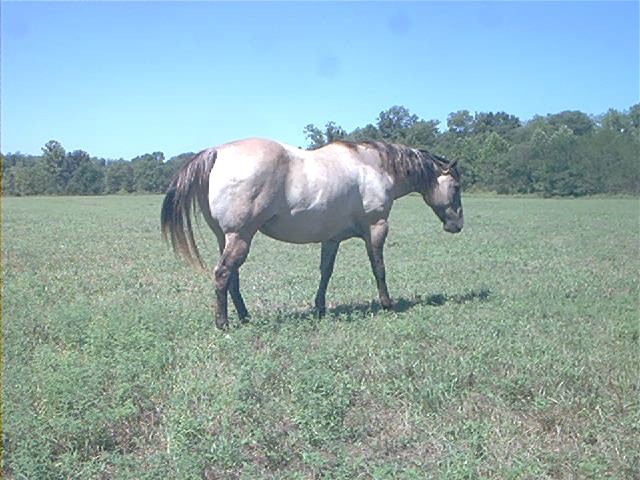 This is his sire "POCO ANNES PEPPY"
Pic's and info coming soon