"JUSTA NU SUGAR TWIST"
2000 AQHA & APHA Registered Perlino Stallion at Stud
AQHA registered - That means breed your QH mares and register the foal AQHA not Breeding Stock Paint !!! He is also registered APHA !
Stud fee $550.00 for 2009 - locals email for pricing
Booking fee $150.00 included
Considering this stallion FOR SALE $6500.00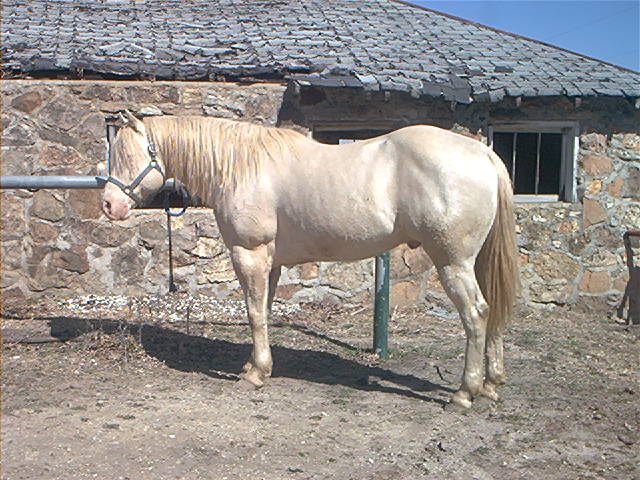 Click his picture to see more of him at work or play ...
The Ultimate COLOR GUARANTEE of the Century!!
100% COAT COLOR Producer, can only sire dilute colors like Buckskin, Palominos, and Smokey black horses.
Have you always dreamt of those beautiful BUCKSKIN horses ? OR How about those Golden PALOMINOS? This stud WILL produce those colors on your Bay and Sorrel mares EVERY TIME GUARANTEED OR BREED BACK for FREE !! (w/ slight chance of smokey black)
If your mare is a dillute mare you will also have a chance of a dillute baby. If your mare has the Dun Gene you could also get a Dunskin or Dunalino. MANY CHOICES HERE with this Guy !
How about this?... Bred your paint mare and maybe you will get DOUBLE COLOR foal. (only color guarentee is on the dillute colors of Buck, Palo, or Smokey)
If any of this catches your eye come see this gentle stallion and put YOUR mares name in his Book.
This AQHA / APHA Stallion's pedigree is loaded with NCHA Champions, halter, working cow horses, performance and All-around winning horses.
His disposition is playful yet very well mannered. He stands apprx. 15.1 hh and he has a nice conformation too. He was sent to some good friends in Nevada that rode him for us using him in all phases of cattle work. Word was they wouldn't mind keeping him longer.
Pedigree Below.

LEON NU
NU BAR TWIST SNAKE RIVER JUMP
NU STAR TENDER
OLD BARTENDER
JACKIE B TENDER DEANS ELOISE


Justa Nu Sugar Twist
(AQHA & APHA)

TROPHYS PAGE
TROPHYS SUGAR BAR SUGAR SKIP BAR

IMA SUGAR STICK
HAWKEYE WIX
WITCHING STICK MADERS MITZY


2008 Filly out of Red Dun Mare - Filly is a Dunskin registered as a Buckskin (with a dorsal) pictured @ 3 mo. old
SUGAR !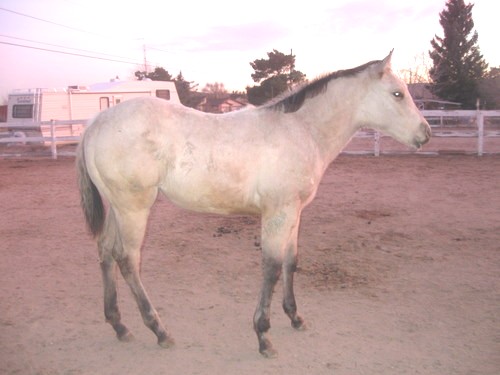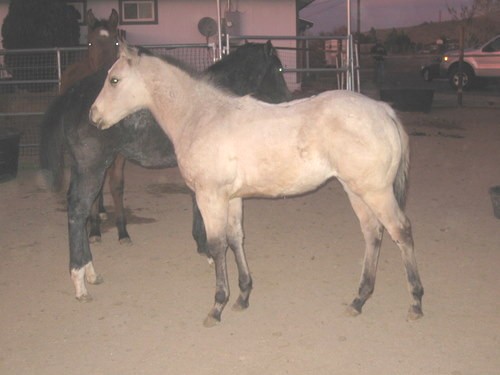 Very Sooty/Smutty Buckskin filly out of Dry Doc mare - not for sale this filly turned out having the smutty gene, dapple, and dillute (being buckskin)
Pic's at 2 months old below, smokey black filly with slight dappling as well.
Smokey Black filly - pic at 1 day old - Palomino colt and a Cremello colt, cream colt was out of a cream mare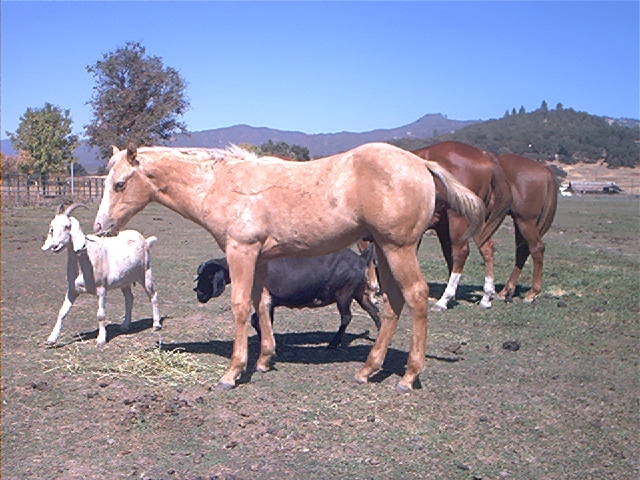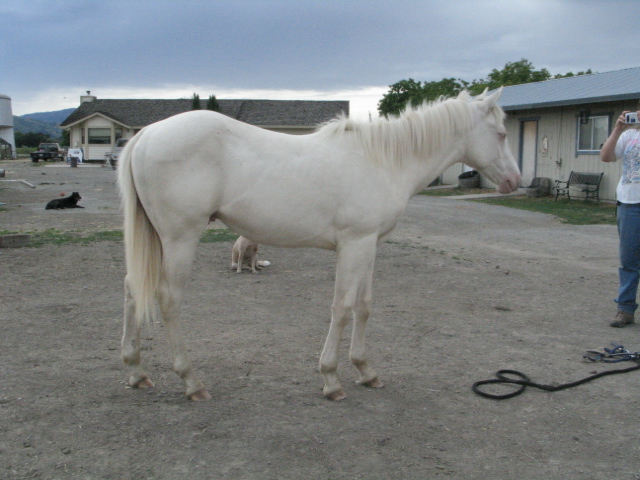 "Robin" lives in B.C. Dunskin Yearling pic below she is out of Grulla AQHA mare, and as you can see she has a dorsal.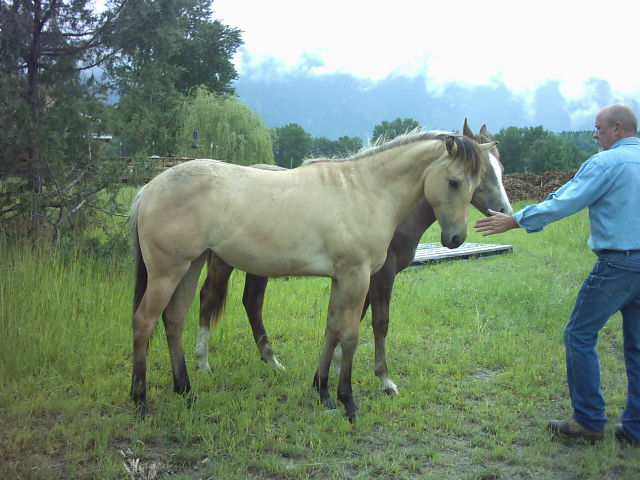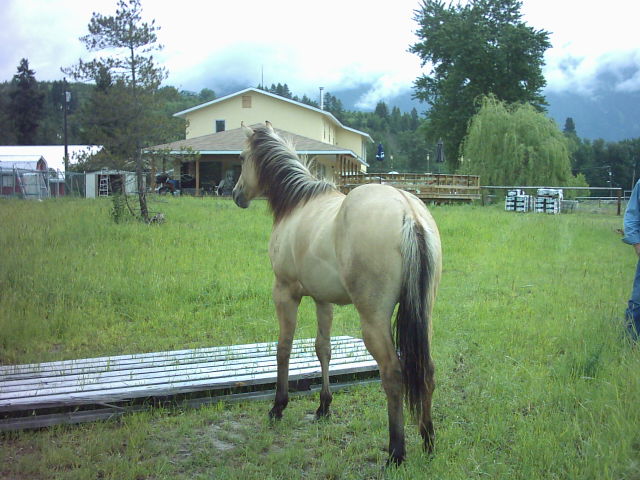 Justa Nu Sugar Twist's Sire
NU BAR TENDER